Oprah's list is lovely … if you're in the market for a preppy tote, or a cake that looks like a flower pot. No, but thank you (though the tote would hold a Hitachi Magic Wand nicely). I want naughty, soft, personal things.
Unlike Ms. Oprah's "O List," mine focuses squarely on the Biggest O. These gifts are selfishly selected to hasten hot, steamy sex with a few orgasms for yours truly. I'm sure you can see how the gift giver benefits here too.
My years as a Fashion Stylist and my current occupation as Writer-Slut are coming in to beautiful synchronicity. Enjoy!
Slippery Fancy Goo
Good lube is my bedside essential. I use it with company and alone, and my taste tends toward the Dom Perignon of lubricant: Uberlube. It's perfect: silky texture, odorless & tasteless, and the packaging is eminently gift-able. It even comes in travel size.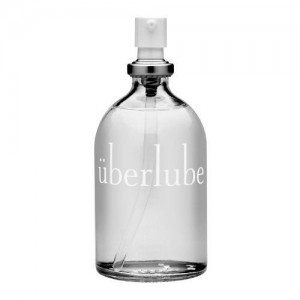 Skivvies
My husband knows that I like Honeydew Intimates lingerie. This knowledge, my friends, is a gift for him and for me. He has a successful shopping experience, and he's assured that I will not only love the gift, but actually wear it. Everyone's a winner.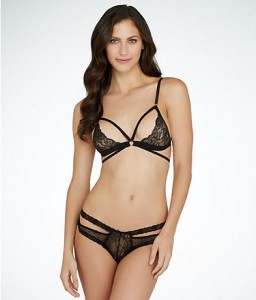 Seductive, Cozy Warm Things
Good lingerie is wasted under my 17-year-old, warm-as-all-get-out blue bathrobe. I'm bucking for something as seductive as a bear skin rug, but made out of polyester.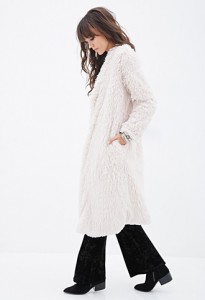 Erotica
Buy it for me then read it to me.
Pot & Champagne
This is an excellent combination. If you're lucky enough to live in Washington, Oregon, or Colorado and are gifting to non-sober people, trust, you can't go wrong with this prezzie. A nicely rolled joint of Durban Poison or Jack Herer and a bottle of Veuve-Clicquot … good-bye pants.
Boudoir Photos
I was nervous (didn't last long, my photographer was fantastic) and freezing (bright side: hard nipples!) but my sexy photo shoot remains one of the best things I've done for myself. This is the gift that keeps on giving: I've sexted these beauties to many happy recipients.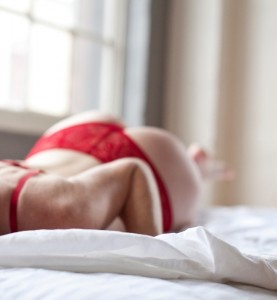 Fantasy Brought to Life
Imagine my joy when, after a nice dinner at home with my husband, there's a knock at the door and a favorite gentleman friend awaits with a sprig of mistletoe (or pot & champagne). That's my fantasy, what's yours? Make it happen and – literally – surprise the pants off of someone you love. Play your cards right and this costs nothing.